Biochar: Black gold for a greener planet.
Green State
Biochar in pails and supersacks.
Gift certificates are also available!
Green State Biochar, produced in Greensboro, Vermont, is a carbon rich material from locally sourced organic waste wood — purchased from local loggers and sawmills in the Northeast Kingdom. It carries the USDA Certified Biobased Product label and is 95% carbon.
Biochar is one of the best tools we have to fight climate change. It sequesters twice (2.35%) as much carbon as its own weight. It improves soil fertility. We suggest adding compost or manures to biochar for greater benefits, and to grow stronger, healthier plants with greater yields while using less water throughout the growing season.
Biochar is a highly stable product that does not break down for many years; research tells us easily over 100 years. What you bury today will remain in its same state continuing to act as a soil conditioner 100 years later.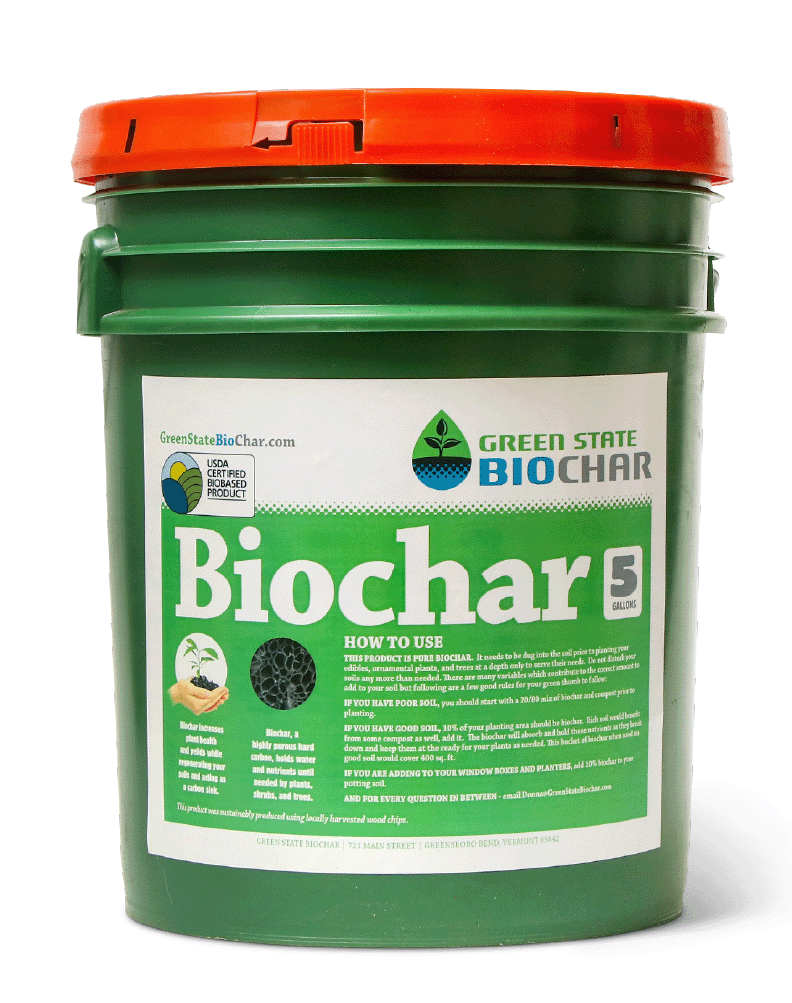 5 Gallon Pails of Biochar
$60/PAIL INCLUDES SHIPPING IN THE CONTINENTAL US
This product is pure biochar. It needs to be dug into the soil where it is beneficial to the roots of your edibles, ornamental plants, and trees. There are many variables which contribute to the correct amount to add to your soil but following are a couple of good rules of thumb:
If you have poor soil, you should start with a 50/50 mix of biochar and compost, about ¼ lb in total per sq.ft. This bucket of biochar when mixed with an equal amount of compost, would then cover 80 sq. ft.
If you have good soil, then 10% of your planting area should be biochar. Rich soil would not need the addition of compost, but if in doubt, add some. You would dig the biochar into the soil to the depth of your plant roots. This bucket would then cover 400 sq. ft.
For all other questions please reach out to Donna@greenstatebiochar.com.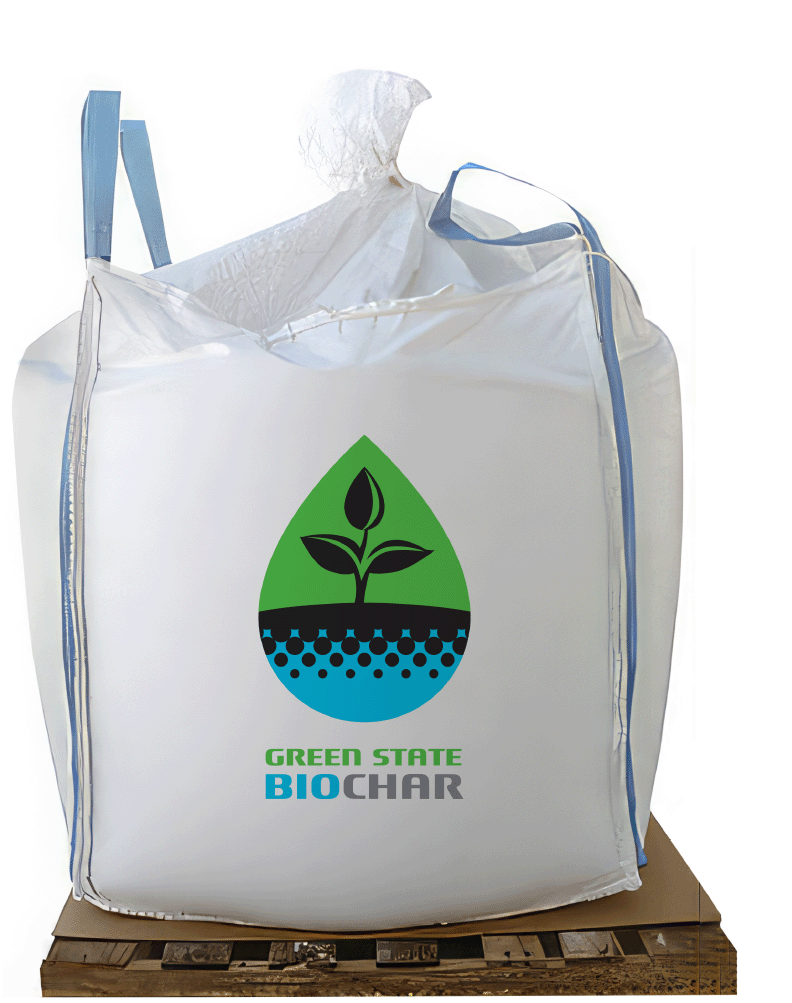 2 cubic yard Supersacks of Biochar (+/- 600 lbs)
$600, CONTACT US FOR SHIPPING COSTS.
Our supersack has +/- 600 pounds of biochar made mostly from pine, but can also be a blend of maple and cedar. We will be able to identify which species or a combination of species prior to sale.
Recommended application rates
Application rates will vary depending on soils. It is reasonable to apply 5-10% biochar, by volume, in the soil. One cubic yard would be enough to cover 2000 sq.ft at 5% in the top 3" of soil. It does best when incorporated into the root zone of the plant. Our supersack when applied at this rate will cover 4000 sq.ft.
Supersack shipping
We will deliver, for a fee, our supersacks within a 200 mile radius from the Northeast Kingdom of Vermont. Beyond that, we will work to arrange other freight moves for your order. We work closely with many independent commercial tractor trailer drivers and can often secure better rates for longer hauls.
Need larger quantities of biochar?
From a carbon footprint standpoint, we recommend that you purchase biochar in larger quantities from a supplier that is closer to your location. 
NEED LARGER QUANTITIES OF BIOCHAR?
From a carbon footprint standpoint, we recommend
that you purchase biochar in larger quantities from a supplier
that is closer to your location.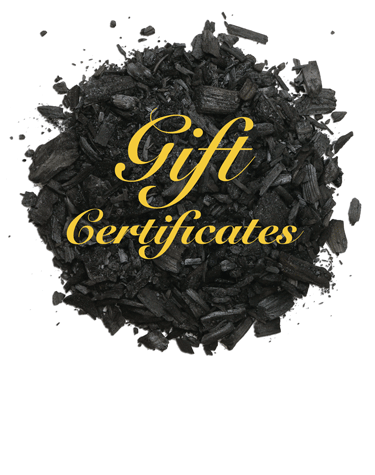 For all the eco-conscious gardeners in your world why not present them with a Gift Certificate for sustainable biochar as a soil amendment and carbon sequestration agent. A $60 certificate will cover the cost of a 5 gallon bucket of our biochar, including shipping in the continental US.
The gift card will read:
Nature is asking us to sequester carbon in our soils rather than sending it out in the atmosphere. Do your part to contribute to mitigating the release of CO2. Using biochar you can improve the fertility of your soils and grow healthier plants. You will use less water and fertilizer and achieve greater yields for your fruits and vegetables.
Biochar works excellent as a potting mix in containers too, increasing aeration and providing a more fluid vehicle for the movement of plant roots.
My gift to you is really a gift for all of us and the generations to follow.